Savage Planet
Dark Realm Series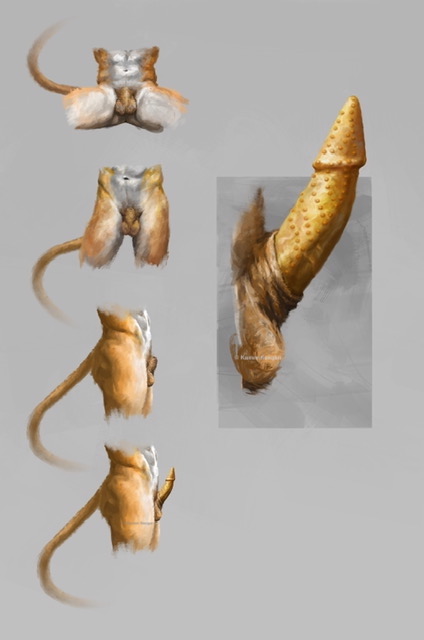 This is a Kassie Keegan Savage HomeWorld Website exclusive Bonus Scene!
Savage Planet Dark Realm stories are much darker than other Savage Series Romances. Sawyer Tate appears in Daniel's story in Savage Planet Embrace.
I thought you might want a taste of what happened before Daniel walked into his PrideChoice and had his protective instincts triggered for Sawyer. Prime Rukan is very intriguing, isn't he?
Savage Planet Dark Realm: Sawyer Found by Kassie Keegan
(Unedited excerpt) © Kassie Keegan
Chapter 1
Anxiety spiked as Sawyer Tate faced the invitingly open entrance to the place that would decide his fate. All his doubts and fears crashed over him in an undeniable rush. The voices of his past haunting him, ripping at him.
Freak! Abomination! Outcast!
NO! I reject that shit! No. I have a home here. I get to choose. MY choice. 
Sawyer breathed deeply, slowly, trying to settle himself the way Abassa Mahshal had shown him. She had found him stranded on SpacePort Bazzini after his family had sent him away as far as their money could send him.
He had been working in the backroom of a food dispensary when they boxed him in and trapped him. The vicious gang of mixed alien youth began kicking him to death. He had fought tooth and nail to exhaustion, biting, kicking, punching, but there were too many. 
Maybe I can come back again and have a "do over."
He had these thoughts idly as he coughed blood and sank deeper into the dirty, cold composite surface of the SpacePort flooring, kicks still jerking his body with blows, pain his only reality.
I wish…
It was at the moment he accepted death and the peace it brought him he heard a deep piercing roar on the edge of his consciousness. He frankly didn't care what was happening. He was ready for his miserable existence to be over. If it was being kicked by assholes or eaten by a beast, who cared? Not him.
Floating in a haze of pain, Sawyer heard meaty thumps, moist slaps and juicy ripping sounds. Unable to move, he felt drifts of air across his exposed bleeding skin giving him hints of violent motion around him. The floor vibrated with movement, there were loud crashes. He couldn't rouse himself to care.
Then there was quiet. Blessed quiet. 
Time to die, I guess.
He felt a gentle touch. He heard soft sniffing behind his ear. Felt a puff of breath.
"Oh, precious one, I came as fast as I could! Too many delays," said a low-toned, smooth feminine voice.
"You held on. You make me proud. Don't leave."
The female grasped him gently. He felt the velvety brush of fur against his ravaged flesh as she turned him carefully onto his back.
I am so dead, he thought as he got his first look at his "savior."
This was a fierce Lio Nessa fully in her beast. Her eyes glowed golden with aggression and… was that concern? Her lion ears were back in anger against her lightly furred skull, her fangs fully exposed, her lean, lithe, humanoid feline body tense and tight. He sensed the whip of her tail moving sharply with irritation. Her scarf-like, floaty garments were ripped in places.
He was definitely the main course.
Sawyer filet coming right up!
Maybe he was more like a hamburger patty because he was pounded so much. He was small, so only a quarter pounder. His stupid thoughts gave her the "cheese." He hoped she choked on him.
He closed his eyes so he didn't see it coming and had a stark thought: I don't want to die.
Breathing deeply as much as he could through the throbbing pain, he exhaled wetly and whispered, "Don't. Eat."
He opened slitted eyes to see her reaction.
She was taken aback. Her expression was a snapshot moment of confusion, which was pretty fucking funny on a fierce Lio Nessa's face. He would have laughed if he wasn't beaten to a pulp. He couldn't feel his lips. Were they even there? He felt himself drifting, eyes becoming unfocused.
"Oh, no you don't! You're ours now. I'm not letting you go! Look at me."
Sawyer's eyes opened slightly wider at her words, trying to focus. 
Ours? Who the fuck was "ours?"
She gently but firmly grasped his head underneath the long curly hair at the back of his neck and lifted his head, making it easier for him to see her.
She looked at him with kindness and care, things he had rarely had. Sawyer felt his eyes burn, his chest filling with emotion. He stayed locked onto her unwavering gaze as the haze of tears ebbed and flowed though his vision, then dripped down the sides of his face.
Deep, wracking sobs that came from his soul shook his broken body, but their eyes never wavered. She stayed calm through the storm of his emotion, taking it and supporting him through it. Feeling her care and acceptance was the most meaningful moment of his entire life to that point.
She slowly, carefully picked him up in her strong lean arms, leaning him against her warm furred torso. He felt fabric against his cheek, knew they were moving, but his eyes were closed now and he couldn't bother to care anymore. He was done. So done.
"I am Abassa Mahshal. You will be healed, then we will talk. Then your true healing will begin. You are beloved, Sawyer Tate."
Bullshit, he thought, then lights out.
Chapter 2
So, here he was. A newly hybridized Human-Lio known as Honored Nel Sawyer Tate, Asked and Honored by Abassa Mahshal of the L.I.O., the Lio Inquiry Office, to become part of a Lio family on Lio HomeWorld.
Sawyer was strong, and he had allies. He glanced over at Daniel, who sat staring off into space while waiting his turn for the PrideChoice. They had become friends as they protected each other's backs against bully tyrant Stanton Buey on SpacePort Haddou, where most men destined to have Lio Families hybridized.
He touched the mimetic metal disc nestled in the V of delta-pectoral muscles near his left collarbone. The disc connected into his body on a cellular level and reacted to shield and protect him.
I will never be kicked to death again, he thought with satisfaction. I can face these Primes.
Primes were pinnacle males in Lio society. They were bigger, had more luxurious manes, were closer to their beasts, were protective and aggressive, just… more. Each PrideHome had a single Prime who had fought for his place in the Pride. Their role had changed after the Lio Cataclysm.
Primes were protectors of Lio families within the Pride. To keep Primes from fighting and dying over Honored Nels and Honored Nessas they began the PrideChoice ceremony where the Nel or Nessa chose for themselves the Prime, and thereby the Pride, who suited them. Each Nel or Nella accomplished that in their own unique way.
Abassa Mahshal had explained all this to him and he had learned as much as he could absorb in the time leading to this moment, but still Sawyer wasn't sure how he would choose.
He thought back to his profound moment with Abassa Mahshal when he had first experienced care, acceptance, and understanding. Her deep gold eyes intense, calmly reassuring in that moment and ever after. Sawyer remembered her cuddles and soothing purr when the nightmares racked him.
He focused on the memory of her scent, to remind himself he was not alone. He was always so lonely and alone. His tentative friendship with Daniel Shaw and Sawyer's other Honored Nel acquaintances didn't come close to filling the desperate need he felt.
He was damaged goods, and he knew it, no matter what anyone said to him. He deserved to be alone, yet he would happily saddle some poor Prime Lio Nel with his lousy excuse of a self. What did that say about his character? He was a dick. Despite that, how to choose?
He had a revelation.
It's the eyes!
It would be what he saw in their eyes that would decide their fate, and his.
Chapter 3
Sawyer stepped barefoot through the threshold. The tenor of the atmosphere differed greatly from the Arrival Lounge he had crossed over from. He sensed anticipation, could practically taste it with his newly awakened Lio Nello senses. He stood still at the entrance, getting his bearings as he took in his surroundings. This would not be rushed.
He looked around the long room that looked like a luxuriously appointed, softly lit hallway with open room entrances spaced closely together. Colorful fabrics with unfamiliar but pretty shapes and inscriptions draped the walls and entrances. The room was high too, opening up to a shadowy place up above the peaked ceiling. He sensed the attention of others up there.
In each doorway was a Prime Lio Nel. Some stood, some leaned, some sat casually, reclining on the plush woven fabric beneath his bare feet. All were tall, huge, muscled specimens of Lio male strength and beauty. It was a lot to take in.
Sawyer shivered and pulled his sky blue Chamal tighter around his small, wiry body. He had spent hours designing every aspect of the half length cape draped over one shoulder, carefully drawing each bird, sewing each button.
He also wore the loose, flowing natural fabric trousers and sleeveless vest all Lio Nello arrivals had, so the cape was the only thing he owned that truly reflected him and who he was. He looked down at himself, saw the bird in flight, and knew it was time.
Sawyer said nothing as he lifted his head and took his first step forward. As he did, those who had a casual pose stood up or straightened to become more visible to him. He realized they had been waiting patiently for him to be ready to act. He liked their patience.
He didn't make a sound as he approached the first Prime, narrowing his awareness to just their eyes, so he wasn't distracted by how handsome or intimidating they were. Sawyer knew physical beauty was only skin deep. He had deep scars to remind him. His shield would protect him from an unexpected blow.
This male wasn't the right one. Intense, strong, but not "right." Neither was the next or the next. He crossed the hall, back and forth, methodically gazing into their eyes for long moments before nodding slightly in respect and moving on. He received respectful nods back. No words were spoken. He felt the sacredness of the place, the weight of his choice.
What if none are right? What if my fucked-up-ness ruins this, too?
Sawyer collected himself, closing his eyes and breathing in calm like Abassa Mahshal had shown him. He scented aggression, sensed the need for control and tasted inexhaustible sexual need in the breath he took. It was a heady combination for Sawyer. 
His eyes opened, and a pair of golden feline eyes captured him. They were dark, not because of their color, but because of the nature of the beast who wielded them. 
"Come to me," his eyes said.
"Kneel," he heard in his mind, as if spoken to with more than just a look.
This, this was the Prime Lio Nel who would Master him.
Sawyer slowly, carefully walked toward the massive male, drawn by the power of his gaze. There was arrogance, strength, and command. He sensed deep loyalty and possessiveness. This male would never let go of what belonged to him. If Sawyer chose him, he would never escape.
He sensed a hidden well of affection in the male, peppered with the thought that he would never be truly understood. This resonated with Sawyer deeply. He had made his choice; he knew what to do.
He walked directly in front of the seething primal male and dropped gracefully to his knees in front of him, keeping eye contact as he communicated his choice.
He was drowning in the satisfaction he gave the Prime when he knelt before him in submission. It was a physical wave of bliss that whooshed over his mind and body, hardening his cock and nipples in a rush while his eyes closed in pleasure, breaking the connection.
A gentle, firm grasp enveloped the back of his head completely. The Prime's clawed hand buried his face in the clothed crotch he knelt in front of. 
The hard bulge of the male's cock was unmistakable. The scent was thick, rich, and undeniably masculine. His mouth watered at the scent. He wanted a taste so very much!
Sawyer's hands reached forward to grasp the ribboned, kilt-like shendyt he wore, pulling himself closer, deeper into the scent. He drowned in it, wanting to rub and roll in it until it covered his whole body. He needed this level of claiming, craved it on him and inside him.
He drifted as he drowned.
Sawyer came back to himself slowly, still high on the pheromones that practically dripped from the male's pores. His head was no longer being held. He did not know time. He felt floaty and grounded at the same time. Centered and sure.
He pulled back enough to gaze into his Prime's eyes again. Knowledge, acceptance and ownership were what he read in those deep, deep, dark golden eyes.
Sawyer had his first awareness of the Prime's wild, long, dark mane. He had a long braided beard with a shock of white down the center, unlike any other Lio Nel he had seen.
He spoke in a deep, compelling, resonant voice.
"Sawyer Tate, I am Rukan, Prime of Bon'Torzal Pride, led by High Nessa Haziqa. We are of the Dark Realm, Masters of Liani Discipline. We welcome you under our yoke to be Bound to our Pride, held in treasured regard through the bond and used for mutual pleasure. Remove your garments except your Chamal as agreement and acceptance."
Sawyer did not hesitate. He was getting naked in front of all these strangers, trusting this other stranger who was not a stranger to keep him safe. This was crazy, and he didn't care.
Done, he knelt again at Prime Rukan's feet, looking at him in expectation of what was next.
Prime Rukan put his hands on his own neck, then slowly, sensually petted himself down his velvety, muscled torso back down to his gorgeously crafted belt. Sawyer's eyes avidly followed the movement.
Is that a fucking eight pack on his abdomen?
His eyes widened when Prime Rukan slid sections of his shendyt to the side to reveal his balls, sheath, and shaft.
Prime Rukan's plump balls and wide sheath were furred with golden velvet, but the Lio Prime's cock standing proud from its sheath was a virile masterpiece. Long and thick, dark gold nubbins that Sawyer thought would feel amazing in a fuck studded the shimmering gold skin shaft. The cap of his cock was bigger and more pointed than a man's. There was a slender metal band at the base of his extruded cock.
A cock ring?
While Sawyer watched, Prime Rukan sensuously stroked the shaft of his delicious cock with the tips of his fingers from tip to base until he got to the ring. He removed the ring, dragging it hard along the underside, growling low, as Sawyer watched him pleasuring himself with a simple act. When he removed the ring, Prime Rukan stepped forward, closer to Sawyer, bringing that yummy cock and its gorgeous scent closer. Sawyer licked his lips.
Prime Rukan reached forward and grasped Sawyer's chin, gently raising it to capture Sawyer's eyes. Sawyer was drowning again.
"Sawyer Tate, do you accept my dominion over your shield and body?"
Sawyer was aware on a cellular level that the cock ring now touched the disc of his mimetic shield. He sensed that this moment could not be taken back, and he didn't want it to be.
"Yes."
Prime Rukan bent forward and placed the cock ring, warm from his body, on Sawyer's cock. The ring molded to his cock like a second skin, reshaping to fit comfortably. With bone-deep knowledge, he knew he would wear it until the end of his days.
With this ring I thee wed this Pride, huh?
This fucked up ceremony was actually perfect for him. But as much as he knew this Prime would blow his mind and guide him, he was not one of his Mates.
Sawyer looked up at the Prime who owned him and thought, Now what?
Chapter 4
So here he was, on his knees, naked except for a cape and a cock ring.
Not my typical day.
Sawyer realized he had only spoken one verbal word this entire time, one word that granted permission for all that came next.
I know one thing; I want to lick that cock.
AND… That's all you get for now! I hope you enjoyed your taste of Sawyer and Prime Rukan. There is so much more in store for Sawyer as he discovers his Mates and is claimed by his Lady!